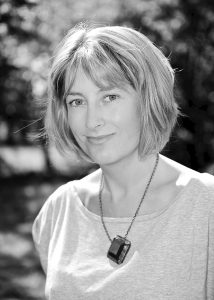 Bluemantle Films is headed by critically acclaimed film-maker Claire Ferguson, who brings over 20 years of industry experience to documentary. With a passion for storytelling, Claire has worked across everything from rock & roll icons to social justice, from James Bond to the environment.
Claire is known for her work on Nick Broomfield's Aileen: Life and Death of a Serial Killer (Amnesty International Doen award and Tribeca winner), Concert for George (Grammy winner), The End Of the Line (Sundance Grand Jury Prize nominee, Puma Social Impact Award winner), multi-award winning General Magic and Growing Up Down's (International Emmy nominee) among others.
She has extensive experience in music-based documentaries including directing The Concert for Bangladesh Revisited with George Harrison and Friends and The Beatles in Help! for Apple Corps. In 2017 she directed the Grierson-nominated documentary feature Destination Unknown, about Holocaust survivors, which received 5 stars from The Guardian, and was listed as one of its top ten feature documentaries of the year.
Claire also works as a tutor at the National Film and Television School.